Presenting my submission for the Valrhona Middle East VBOX challenge: "La Ceremonie du Thé" aka "The Tea Party".
A select few pastry chefs from the United Arab Emirates, Greece & Morocco were hand picked to showcase and work with the new Orelys Valrhona Chocolate. Orelys is a very unique chocolate created with notes of Muscovado sugar and liquorice. A true blond chocolate that isn't too sweet or overpowering in taste.
The selected chefs were handed a mystery box with elements that reminded me of Alice in Wonderland, a delicately decorated teacup, a golden pocket watch and a mysterious key.
As I went down the rabbit hole, how to deliver the chocolate, in a way that would tip the Mad Hatters hat to the unique chocolate, I experimented with roasted hazelnuts, dates, hibiscus and sea salt.
I wanted to create a unique presentation for the dessert, so I thought to recreate the teacup. I started by creating a gelatine mold and that was the easy part! The tricky part was figuring out how to enhance the overall shape and look of the cup. Instead of creating a perfect teacup I wanted to make a more unique and antique look. Take a look at the gallery below to see the steps in the process.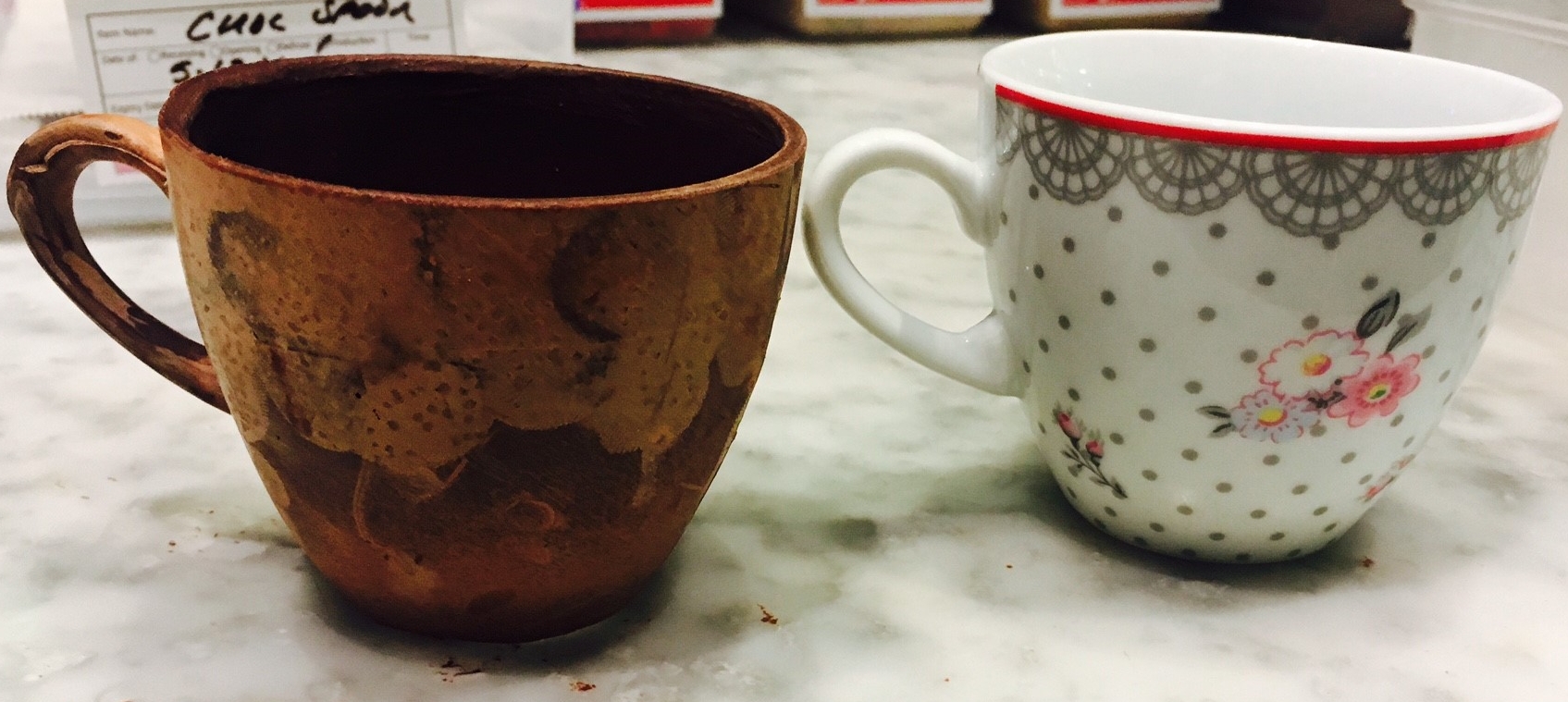 After experimenting with the recipes I choose the ones with the best contrast in flavours with the Valrhona Orelys chocolate. I selected a whipped ganache for the Orelys mousse, a date hazelnut biscuit for the "sugar cube" crunch, sea salt streusel for the teabag tag, and Hibiscus tea jelly for the final touch of taste and colour.
Leaving no detail to chance, I scoured the kitchen for the perfect serving dish, perhaps a rustic plate, however I decided it would be best to present the dessert right on the granite table. Overall it gave a great effect to the whole dessert.
Check out Valrhona's showcase on the project: